Spring Mattress
Euro-Top Memory Foam Comfortable Pocket Coil Spring Mattress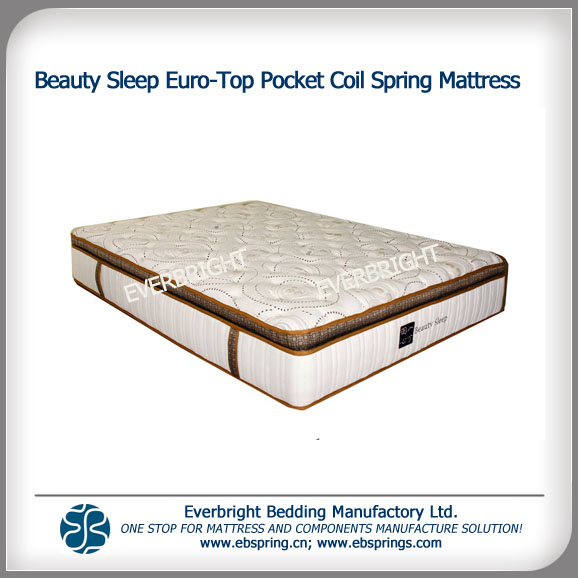 Euro-Top Memory Foam Comfortable Pocket Coil Spring Mattress/ Model Beauty Sleep
Item Num :Sleeping Beauty
Shipping Port :Guangzhou,Shenzhen,HK

Color :OEM

Payment :T/T 30% in advance, balance before delivery

Lead Time :30 Days

Brand :Everbright

MOQ :1000

Product Orgin :China
Details: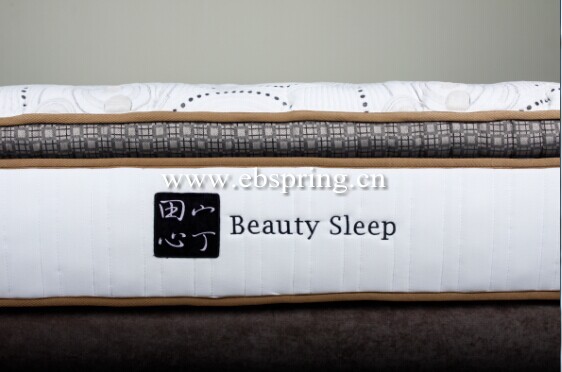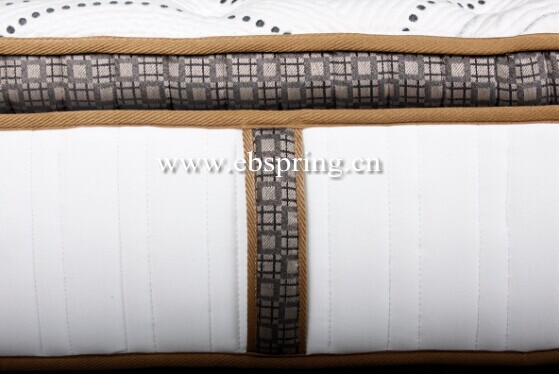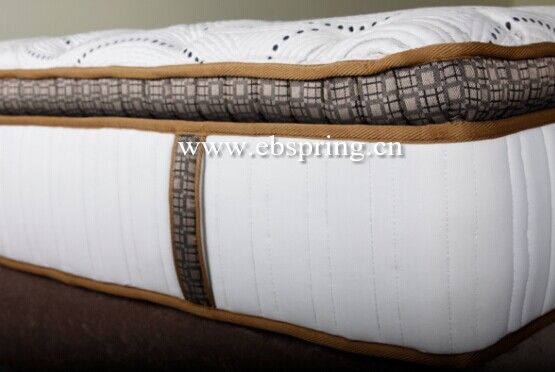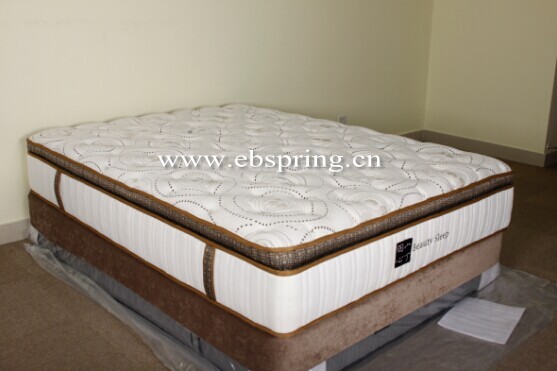 Continental fashion exterior design, the use of memory foam, the pressure sensor characteristics, reduce human pressure, increased body microcirculation, to bring you a more comfortable night's sleep.
Quilting embroidery machine using German technology, three-dimensional structure of the upper cushion wavy mattress, double side handle, double European PILLOWTOP Phnom Penh design, full fashion extravagance.
Embroidery LOGO, stylish and elegant.

Knitted fabrics: soft, moisture permeability, perspiration warm, with excellent flexibility and ductility, personal and comfortable.

Space memory foam:
Space memory foam is 1870s American aerospace agency NASA to relieve astronauts in space flight are under enormous pressure designed by gravity. In extremely high speed flight, the ability to play it super absorb kinetic energy and shock, for use in the most senior among the expensive aerospace, aviation equipment.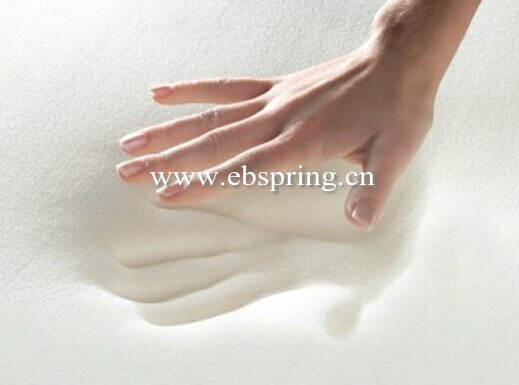 Pocketed Coil:
Independent pocket springs are humanized design Sining upscale mattress has. Spring machinery imported from Germany, Seiko produced. Each spring are made of exceptionally strong bent wire wound into a "bucket"; then compressed process, sealed in a bag of tough, effective mold decay. Then with advanced non-contact continuous vertical spring technology to make the connection to a mattress